First, Gratitude.
I bow in gratitude to the extraordinary people in my life who have been a source of refuge, remembrance and nourishment for the soul this year. This was a challenging year of growth, and I absolutely would not have been able to evolve without the incredible humans who have blessed my life. I can only name a few here, but there are literally hundreds of people who I've connected with this year who have transformed my life and brought me hope in humanity. I am you, and you are me.
I also want to acknowledge my gratitude for my partner, Carson Linforth Bowley, who is my greatest muse and creative partner in every piece of this reflection, of this year and moment. 2017 was a year of strengthening our partnership, moving in together and enacting the work/life integration we had always imagined. I am grateful to be able to call my partner a teacher, collaborator and friend, and be able to witness the beauty of the world as one. This exposé is truly an integration of our experiences, perspectives and reflections. My words and actions are deeply inspired, complimented, and compounded by his. We hope it inspires you to live every moment with presence, intention and atunement to the sublime, and to shine your light brighter, to reflect more deeply and to give more generously.
We're all in this together.
In resonance,
Annual Cycles
Reflections on 2017, and looking toward 2018
2017 was a year of TESTING. Shedding old stories, trying new things on, and refining toward greater integrity and truth.
We were all tested and asked to stretch beyond ourselves, to dance with the shadow and cultivate our inner strength to guide us when the outside world felt like it was crashing down. This year, I devoted most of my energy towards incubating and testing Emergent Collective and Ritual Studio, both of my primary goals that I set in 2016 to "give it my all". And we did. And learned a thousand times more than we could have imagined.
Entrepreneurial trials
I felt like I was in an incubator this year, but without VC dolling out big checks and without the default structure of an incubator program. We tested and experimented several BIG ideas that we believed as macro-solutions for the existential crisis facing humanity now. Over the course of the year, we interfaced and collaborated with over 200 extraordinary creators, each a stellar team player that one would hope to find in a lifetime. Due to many systemic and interpersonal issues, we couldn't find the optimal alignment at the right time. I want to honor all the energy that went into the following projects, and the incredible collaborators that were involved with the following projects: Taipei City Innovation Lab, SkyLab x Broad partnership, Factory, Emergent Collective / Memento, and Stillhouse. With every project, we invested our fullest attention and capacity, and saw it as an investment into the learning process rather than the final result. We went deep together, personally and professionally, and emerged as better leaders and human beings.
Birthing Ritual Studio
This was the year that we really began to test and build the Ritual Studio brand universe. We brought on a creative producer, Sarah Harf, to help us get the business off the ground, and slowly built out our brand, website, and social media strategy. In July 2017, we went on our first experimental Ritual Expedition to the Southwest for 2 weeks, with 6 passengers in tow and our dear friend and talented photographer, Daniel Johnson, to shoot the trip and document the behind-the-scenes process. We are putting together a trip report in early 2018 to share the gems from the trip and a summary of our process. In the Fall and Winter 2017, we started experimenting with small gatherings and workshops for our community to great response. We'll be continuing to roll out monthly and quarterly workshops and creative expeditions this year. We were also able to do a simple rebrand of the Metapattern site (still in progress).
Health Crisis & Awakening
Being pushed to burnout from overcommitting myself to projects that didn't feel 100% aligned with my highest calling — so much I had to take 4 months off working to just focus on self-care and health. I felt physically ill and constantly in a battle with my body - "wei qi", or protective energy depletion, they call it. Chronic fatigue, insomnia, digestive issues and pain, hormonal imbalance, chronic sore throat, vertigo, nausea, lymph node swelling, 50% energy level, daily anxiety, and prolonged depression. It forced me to look at all the energetic, physical, structural ways that I was causing this pain, and become my own healer and mother. I sought out incredible masters, who I am indebted to this day (see more about my recommendations for masters below).
creating a nest in mill valley
I moved out of my gorgeous urban sanctuary (shared with two other women), and into my dream home with my partner, Carson, a enclosed, glass-walled treehouse on the ridge off of Panoramic Drive looking directly at Mt. Tam. We call it the "Wabi Sabi Lookout". It truly is a sacred sanctuary. It was a test for our relationship as well, and I have to say it was one of the most joyful moving experiences of my life. Our mutual devotion to beauty and sense of design were incredible harmonious, and we had an incredible time going to flea markets and researching tools online to invest in our home. We put so much love into it every corner, and that love has continued to reflect back and incarnate integrity and beauty in our lives.
studio by the sea
Around the same time as moving to Mill Valley, I manifested a shared artist studio space with dream studio mates, Elle Luna and Annu Yadev, right on the water in Sausolito (thank you to Rachel for helping me manifest!). I always have felt my inner artist wanting to emerge, but not having the time & space devoted to allowing the mystery to unfold. We painted the floors and walls white and started with a blank slate -- which was incredibly intimidating as well! For the first few months, I just sat in the empty white room on my zafu asking, "What am I doing here?" "What does the Universe want to create through me?" It took Carson giving me a little nudge by setting a big roll of parchment paper and some brushes, that I finally began getting messy and creating. What emerged surprised me. Large scrolls of sumi ink "spirits", etched with golden mantras and Chinese koans. Passionate choreography of dance performances I hope to someday share on stage. Scanned nature portraits of found objects. It is just about creating the space.
wilson adventuremobile
We have been prototyping what it means to truly run a nomadic creative studio. After thoroughly researching best options, we finally made the plunge to get a proper 'adventure-mobile', named Wilson. Previously owned by a Swiss IDEO industrial designer, this beauty had a cozy South African safari pop-up tent on top and spacious room for two plus off-road kit that could keep us alive in the desert for weeks. We made the intention to do more local exploration of the gems in our neighborhood (countering the 'grass is always greener' mentality) and took Wilson out on several short weekend expeditions as well as two proper desert expeditions for weeks. It was always pure magic when we witnessed the sunset and sunrise peeping out of our canvas tent, in the middle of nowhere.
Shadow dance
Witnessing and dealing with the inner critic and self-sabotaging shadow, feeling of numbness to my own pleasure, knowing of what I wanted or what was worth living for, a deep questioning of everything. A deep grieving process for all the times that I've neglected my own needs and desires, for the times when I've numbed myself, ignored my inner protector, and all the times I been cruel and mean to myself — neglecting more own self-worth and love. For the first time, I experienced fierce anger and rage that also connected to my 'wild woman' who wanted to scream and be let out of its cage. What emerged was a deep trust and strength at my core that brought me to shed layers of story in order to remember the light. In August 2017, I went on a solo journey back to my soul home, Italy, and spent a week on a creative retreat at a beautiful artist residency, Villa Lena in Tuscany, where I felt reborn and awakened to an 2-month period of consistent ecstasy of being alive. Every smell, every breath, a gift. (Read my Ode to 2017 poem below as a prayer to that feeling of being alive).
All this was the Universe's gift to bring me closer to truth, to sharpen my blade of discernment, and wake up to truth. For all of it, I am honored and grateful. I believe in this moment, we are widening our collective perspective to see our place in the extraordinary mystery of life. There is no "I". The Self is We. And we are not a thing. We are a verb. Continuously evolving and co-creating the magic in the field together.
Ode to 2017
Pulsating life,
Livid in wonder,
And questions left unanswered
Nature revealing its improbable
Inevitable, revelatory, profound,
Infinite, divine, sacred,
Multi-verse, ever-unfolding,
Expression
A law undefined,
Constructed or evolved
Given or chosen
Made or grown
The multi-dimensional fabric
Of our realities, known and unknown,
Take us into only awe
Beauty itself as an optimization
Incentive, compulsion,
Inter-attractiveness, magnetism,
Expression?
Speed of light, speed of time
And the other dimensions which we honor
Yet can only rely on imagination and
Celebration of the mystery of
Evolution is a series of choices, diversions
Which convergence the field into a moment
A simultaneous divergent and convergent
Phenomenon,
Dimensionality of paradox
To feel the fullness of all things
To understand the experience of all things
To know the law and meaning of the Universe

Twinkling lights of the ever expanding and
"Aging" Earthling species,
Selfishly bringing into existence its own
Realities, er, fantasies, in our individual
Wombs of creation and boundaries
Of the mind
Will we see ever ourselves and the world as it is?
Longing for sobriety and waking up
To the ever-present, effervescent,
Ever-changing
Moment that is now.
This is it.
We are the embodied of the past, present and future,
And hold it in our responsibility to these omni-present dimensions
Ancient, timeless, future presence of the Universe
Of semi-divine possibility for the continuance
Of our interconnected
Emergence.
Can we call upon ourselves and our fellow Earthlings to recognize the
Immediacy of our being and existence,
And wake up to its power
In the initiative and gift of our minds
To bring the universe into greater harmony,
Truer integrity, and an expression of its innate ingenuity and beauty.
For the love and admiration of all beings and the Universe,
With a deep bow.
February 14, 2017
Key Learnings
Selected learnings out of thousands from 2017
Make space. On all dimensions. This is the primary key for creativity and access to spirit. When we create the space for wisdom to enter, and set ourselves up to succeed. When I made space and asked for support, it came. Brought in coaching and health as a priority, and it was showed up in my life.
Trust your gut. Literally and metaphorically. The body speaks and gives you precious information about what is best for you, and what decision is the right one. Don't second guess it — our mind will try to rationalize and justify what the ego wants, but your gut and senses are much wiser. Trust it with your life.
Invest time, don't spend time. Consider everything I choose to do as an investment into my life, rather than a scarce, limited resource. I always ask, "Is this compounding to my highest path?" If not, how can I re-configure this to be compounding to everything else I'm doing, so that every aspect of my life feels integrated, rather than compounded.
Our daily habits become our life. Life design is really all we have control of — setting the conditions and containers for life to flow through. I got really interested in life design practices, ritual design and energy management this year, and continued refining my systems for cultivating focus, wellness, community, and creative play. I use a system of daily, weekly, monthly, quarterly rituals, and also have rituals around the solstice, equinox and moon cycles that anchor me to Earth's natural rhythms. Each season, I go back and do a smaller version of this integration to look at what worked, what I want to let go of, and what to set intentions and priorities on the next season.
Choose risks proportionately to the time / energy that you (and your partner) have to spend. Risks consume 10 times more energy than 'comfortable activities', so be wise about what I want to take risks on. One of my guiding questions was, "What is a wise amount of risk to be taking at this stage of life?" Be mindful of other people's risk barometer and trust that your intuition will tell you what yours is; don't let other people make big, risky decisions for you. You always have agency and power to make the best decisions for you in the moment.
Artifacts make rituals real, and sticky. After years of going on and off different daily rituals, I decided to apply my design brain and create personal artifacts (both digital and printed copies) that I could take with me anywhere I was. I created a Personal Affirmation and Movement Practices poster and an Accountability System (Web App that lives on my phone and PDF). Once I incorporated practices into my mornings and evenings, it completely changed my relationship to Self and my productivity and creative juju. Thus, birthing Ritual Studio to help serve nomadic creatives needing better living systems for wellness and flow.
Writing is a way to think more clearly. It has allowed me to know what I think. It organizes my thoughts in a form that gives me a moment of pause from the flood of non-linear thoughts, and gives me a blank space to express what is real in that moment. When I moved into the Wabi Sabi Lookout, I got the hit when listening to Lynne Twist share that "our children are our elders in universe time." And so I decided to start writing to my "Letters to my future elders", which opened a new relationship to writing that I never have. Since then, I've written everyday. And everyday gets better.
Project Atlas of 2017
Completed Projects
Skylab
Strategic Partnership & Concept Design / Week-long strategy immersion
// Broad is China's top inventor and distributor of pre-fab skyscrapers, and carbon-neutral air filtration systems.
Taiwan Parliament
Strategy & Proposal / Innovation Lab for city of Taipei
// Strategic plan for a 1-year engagement to develop innovation lab in city of Taipei and develop a Global Impact Visa for Taiwan.
KES
Facilitation & Workshop Design / Design Thinking Workshop
// Workshop designed for 30 entrepreneurs from Brazil from different industries
World Bank
Research & Proposal / Innovation Ecosystem Development in Ukraine
// Developing an innovation district in Ukraine
The Culture Conference
Assistant Director, Experience Design / Business Conference for Culture Shifters
// Produced 400 invite-only conference for leaders of culture within organizations in Silicon Valley with director + founder Jenny Sauer Klein
BOS Investment
Experience Design / What Matters Most Dinner Series
// Highly curated thematic dinners held at at Studio Table in collaboration with artist Heather Day
Kauffman Foundation
Experience Design / ESHIP Summit 2017
// 400 invite-only conference in Kansas City as the first gathering of ecosystem builders across all 50 states in the US.
State of California
Marketing Strategy / Ecotourism 5-Year Marketing Strategy
// The Delta region of California wanted to reposition itself as a hot spot for eco-tourism and needed an in-depth marketing strategy for the long term.
Google Hardware Design
Experience Design / 2-day product innovation immersion for Google's Hardware Design team
// We helped define the long term product strategy and innovation initiatives.
Portal
Brand Strategy / Branding Immersion in LA
// Portal is the top experience design firm in LA
Lune Rouge
Strategy / 2-day immersion in SF and Big Sur, and 1-week immersion in Montreal, Canada
// Exploring partnership and assisting with strategy for a new creative district of Montreal
Limina Foundation
Brand Identity Design / 2-day Branding Immersion
// We helped define the name and visual identity for this new foundation.
time&space | Chosen
Retreat / 5-day experience for 30 interdisciplinary leaders in Florida
// time&space is an experience series co-created by the Emergent Collective
MYIA
Brand Strategy / 2-day Branding Immersion
// Helped create the name and brand identity for this high growth healthcare startup
Ritual Studio
Strategy, Brand Identity & Site Design / 4-months of immersions with Sarah Harf as Creative Producer supporting the operations.
// Defining the concept, creating strategic plans and execution
Magic City
Strategy / 3-day Strategy and Visioning Immersion
// Immersion on the future innovation creative district in Miami
Memento (turned Emergent)
Strategy, Design, Facilitation / 3 months full time on team
// Experiment in decentralized governance and network of smart companies. I specialized in leading the Community Element.
Binary Capital
Brand Identity Design / 2-day Immersion in Half Moon Bay
Rose Holistic
Strategy / 3 Strategic Immersions exploring a partnership with Ritual Studio
// Visioning the future of women's wellness for this 5-year old brand.
Project Narnia
Strategy / 3 Strategic Immersions
// Exploring the future of nature retreats and offgrid living
Ritual Studio
Experience Design & Event Productions / Film Nights (2), Open Studio (2), Workshops (2), and Wisdom Circle (1)
// Prototyping branded experiences with community that work towards greater collective integrity.
Metapattern
Site Redesign / 2-weeks of design immersion to redesign the studio site.
// Nomadic creative studio focused on integrated design systems.
Buckminister Fuller Institute (BFI)
Board Member and Strategic Planning / Board Meeting + Strategic Planning Immersions in NYC and SF, and a Fundraising Immersion
// Initiatives to accelerate the design science revolution. Joined Board in November 2017
Google Leadership Development
Strategy & Proposal Design / 3 Strategic Immersions with Cherie Healey
// Envisioning what a human revolution at work looks like and how to get there
Personal Immersions*
Experience Design, Facilitation & Execution / Conducted 4 personal immersions for individual clients
// A life design immersion into the inner and outer realms, and areas of growth for 2018
ZERO
Brand Strategy / 2-day immersion on the visual identity and brand strategy
// Connecting the world's top innovators
Creative Futures
Strategic Partnership / Immersion in Mill Valley exploring a partnership with Ritual Studio
// Creating an online course for the new creative class
Ancient Future
Strategy / 2-day immersion in Joshua Tree
// Emerging lifestyle brand for Gen Z
*A note on Personal Immersions: I launched Personal Immersions last year (overview below). If you're interested in learning more about the immersion process and how to sign up, go here.
Speaking
Talk #1: "Emergent Innovation: The Future of Collaborative Creativity"
Presented for second time to Ministry of Culture at Taipei Parliament (Jan 2017)
Presented to 40 top culture directors of large companies at The Culture Conference (April 2017)
Presented to the refugee youth entrepreneurs at Innocampus in Izmir, Turkey (August 2017)
Presented at Google for ACE in the Valley program for top Brazilian entrepreneurs (Dec 2017)
Talk #2: "Global Innovation Hubs"
Presented to Lune Rouge Montreal
Presented to team of Magic City / Art Basel
Teaching
Design Thinking Workshop at IdeaLab in Taipei, Taiwan
KES Innovation Workshop for Brazilian executives, Factory, San Francisco
Guest teacher for ForteLabs course on productivity and workflow design
The Art of Tea & Calligraphy workshop (with Ritual Studio)
Near & Far
2017 planetary creative expeditions
From one of my travel journal entries: "Traveling is a form of forgetting self. It's about an immersion into a new environment where we aren't trained and programmed for our routine behaviors, and we're given permission to allow our spirits to be liberated and try something new. I have spent so much of my life traveling, always with a rooted sense of home and foundation of love, yet a spirit of adventure in my blood. I was often called to the road to be my greatest teacher. I feel so fulfilled by having nothing, knowing nothing, and entering a fresh place with wide eyes. I choose to see the world with childlike wonder and joy."
I feel blessed to be able to travel the world in an integrated fashion: a fluid balance between work, community and pleasure -- and this year, largely for art, beauty and a deepened appreciation for this precious Planet Earth we live within.
Expeditions Overview
San Miguel de Allende & Guanajuato, Mexico // Kelly Family Christmas & New Years
Tulum, Mexico // Woo Moon and new years celebrations
Taipei, Taiwan // Trip to meet and present to Taiwanese Parliament
Changsha, Xing Jing and Zhangjiajie; China // Explore partnership with BROAD and Emergent Collective
Miami & Sebastian, Florida // Magic City tour & time&space retreat
Carrizo Plain & Bombay Beach, CA // Wildbloom Expedition & Bombay Binneale with Zander and friends
Joshua Tree // Birthday Expedition
Sebastapol, CA // May Day at La Tierra
Big Sur, CA // Project Narnia
Montreal, Canada // Lune Rouge Immersion
Cave Junction, Oregon // Spirit Weavers
Kansas City, Missouri // ESHIP Summit & Immersions
Sea Ranch, CA // Creative Retreat
Southwest Ritual Expedition // Santa Fe, Arizona, Colorado, Nevada
Occidental, CA // Stillhouse Retreat
Titisee, Germany // Ellie and Nick's wedding
Villa Lena, Tuscany, Italy // Personal Creative Retreat
Lake Tahoe, CA // Joy and Ian wedding
Eden, Utah // FlowCamp
Tassajara, Monterrey // Stacie Overby's yoga and meditation retreat
Izmir and Istanbul, Turkey // Innocampus, Refugee work & Creative Expedition
Tel Aviv, Israel // Creative Expedition
Sri Lanka // Daniel & Angela Wedding & Creative Expedition
Sonoma // Watercolor Workshop & Dinner
NYC // BFI Board + Challenge Award Ceremony
LA // Wild Vessel
Joshua Tree // Ancient Future Immersion
Bali & Flores island, Indonesia // Kelly Family Christmas and New Years Trip (full photo series by CLB here)
Ps. I've hosted many visitors to SF, and made this SF Favorites List for anyone planning to come in 2018. I may not be in town, but hopefully this can be a helpful guide for you!
Selects from DNA Wedding in Sri Lanka
The Art of Community
2017 Gatherings & Experiences
embodying the futures we want to live into
Community gatherings in 2017:
Helped host Richard Hsu and 30 colleagues from China for a Salon dinner at Factory
Celebrated Chinese New Year over hot pot dinner dinner with Fuh family
Gathered dinner salons around the monthly Long Now Foundation Seminars
Celebrated Howard Rheingold's Retrospective at Institute for the Future (IFTF)
Emergent Immersion in Changsha and border of Tibet with Daniel Zhang and Angela Hwang
Meeting of the Minds Emergent Dinner at Factory, bringing together the elders
time&space retreat (1 week) + Ceremony at Chosen, in Sebastian, Florida (huge bow to our partners and patron hosts, Tony and Ximena Cho)
Helped organized the Pre-Culture Conference Gathering
May Day Celebration on the Spring Equinox at La Tierra
Tea Ceremony with Baelyn, hosted by Rachel
Attended David Deida's Tantra Talk
Participated in Rhythm, Flow and Tea workshop, led by Noah and Kristina in their dojo
Jane's 60s and 50s event
Helped BFI Event Fundraiser
Participated in Architects of the Future Weekend in Occidental, hosted by Julia Allison
Celebrated Deep Tea Haus at Harmonia
Immersions at Stillhouse to explore collaborations with Ritual Studio in Occidental with Craig, Will and Daniel
Helped curate speakers for the TEDxSOMA event
Organized Carson's Birthday Expedition (Hiking on Mt. Tam + dinner)
Participated in the sacred La Tierra Summer Solstice Ceremony
Attended the Long Now Board advisor meeting & strategic planning sessions for the future of the foundation
Participated in the Free Your Voice women's retreat in Encinatas
Participated in FlowCamp at Summit, led by the Flow Genome Project, with 75 other leaders (Eden, Utah)
Celebrated Matt's birthday at Deep Tea Haus weekend at Safehouse
Celebrated the Winter Equinox with community, hosted by Matt and Brandilyn at LoveHouse.
Part of the Project Narnia founding team and strategy discussions
Attended Daniel and Angela's wedding in Sri Lanka
Organized a bioluminescent kayaking trip + beach picnic with Jeff Mendelson
Invited to be a Wild Vessel Guide, and help hold space for women at inaugural Wild Vessel event in LA
Co-hosted a watercolor workshop and dinner in Sonoma with Sarah Harf
Participated in a Sound Healing session for Dia de los Muertos, hosted by Rachel and Brandilyn
Hosted a home-cooked Japanese dinner for neighbors to welcome them to the neighborhood
Part of the dumpling-making ritual for Wai-Po's 90th birthday
Supported and attended Sarah's art exhibition
Attended sound healing event in LA
Helped hold space for my brother Tywen's Rite of Passage ceremony (turning 21) with my family
Helped with Legendary Linforth Thanksgiving in San Raphael
Participated in the Sensual Sisterhood weekend at the LoveHouse
Hosted monthly Sunday Open Studios with friends
Co-facilitated Winter Integration Mastermind ritual on Winter Solstice with Rachel and Brandilyn
The Artist Way
explorations in the studio
Nature Scans
Fascinated by the forms and patterns in nature, I wanted to capture different objects from nature and scan them as an anthropologist would - to study, investigate and admire in wonder at the beauty of such creations.
In particular, the objects used in ancient ritual practices most drew my attention. I started going deep into Ritual Studies, diving deeper in studying cultures with deeply rooted ritual traditions, such as Japan, Bali, Romans, Egyptians, Tibetans, Chinese, Miso-American / Aztec, and Native Americans. I realized that they cultures that I've always been most drawn each have a distinct cosmology and relationship to beauty, or a Higher Order.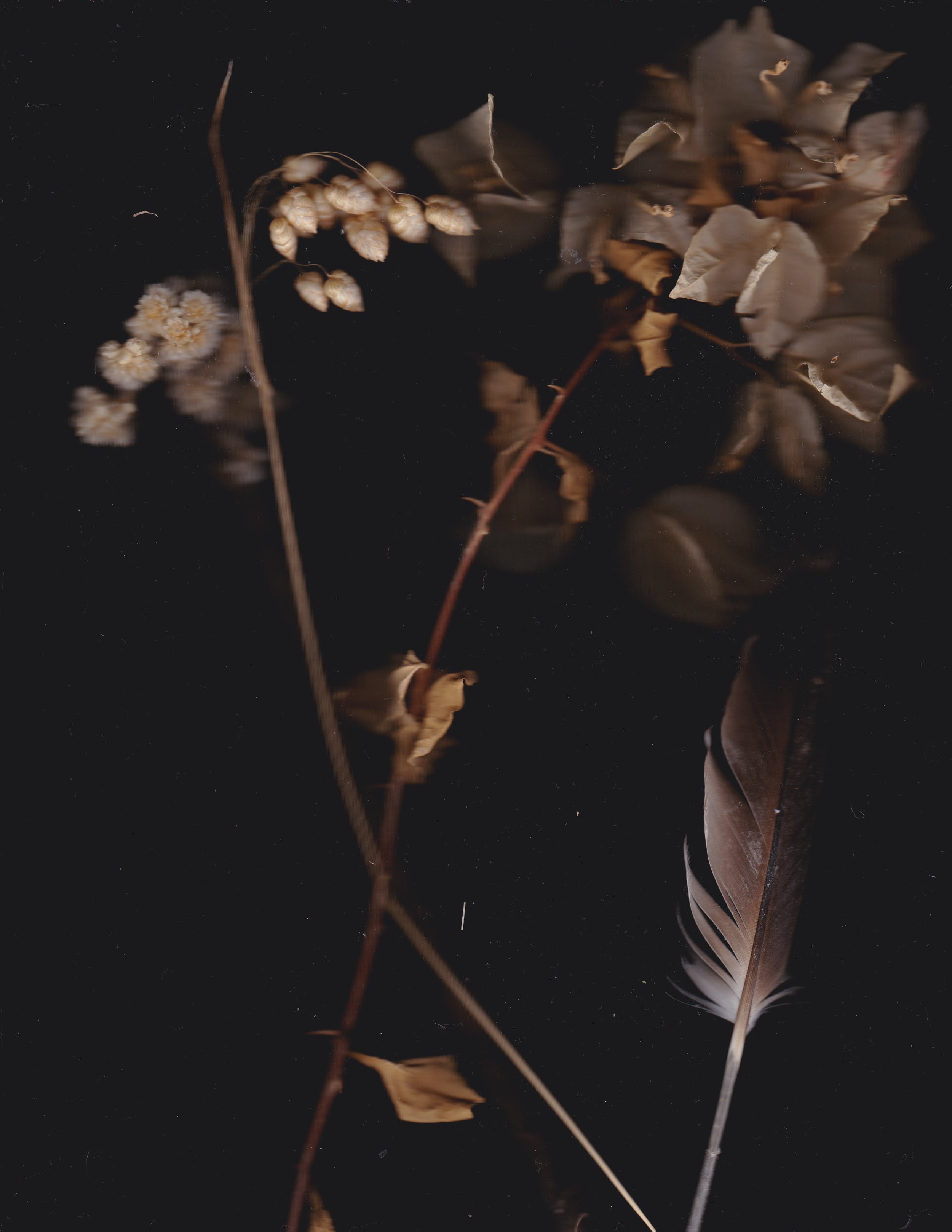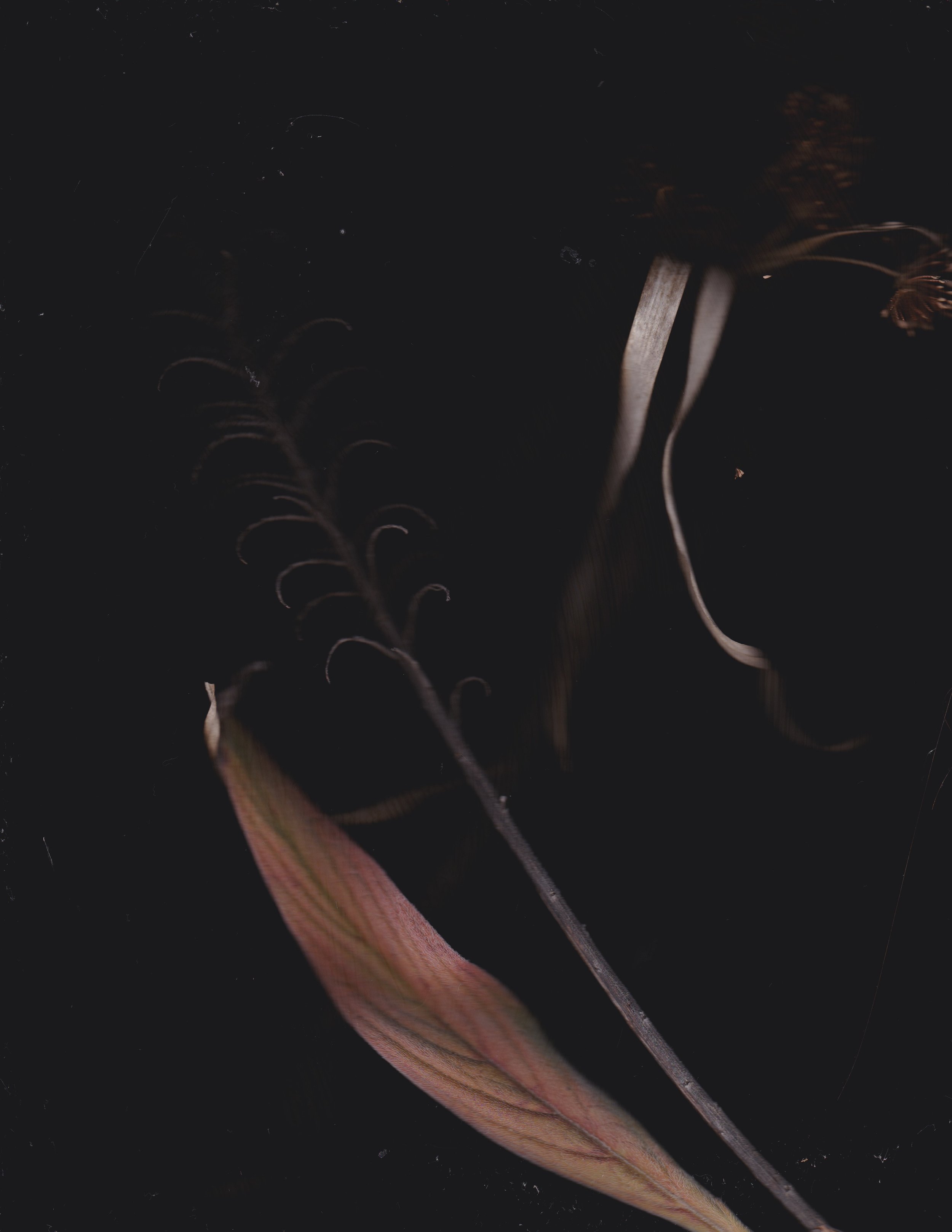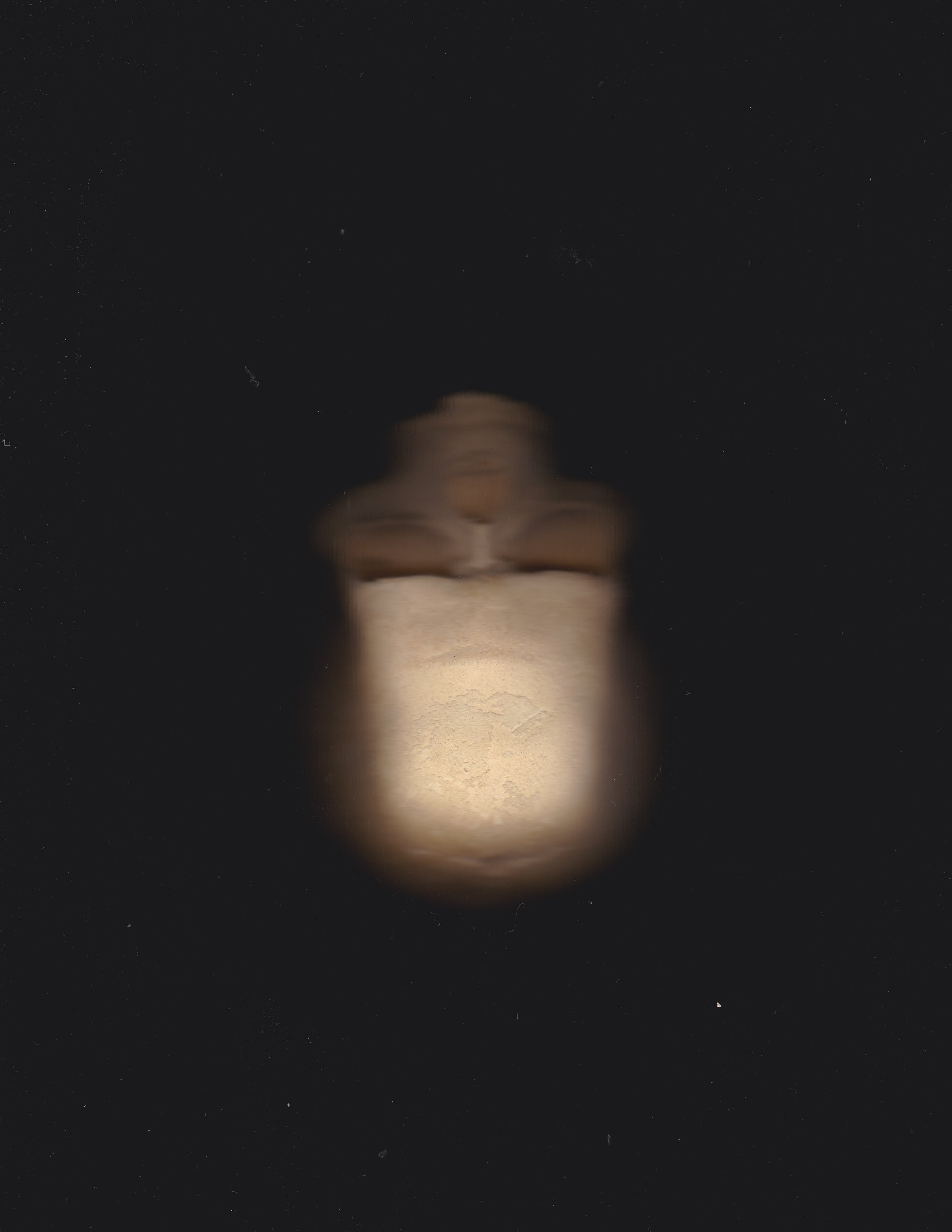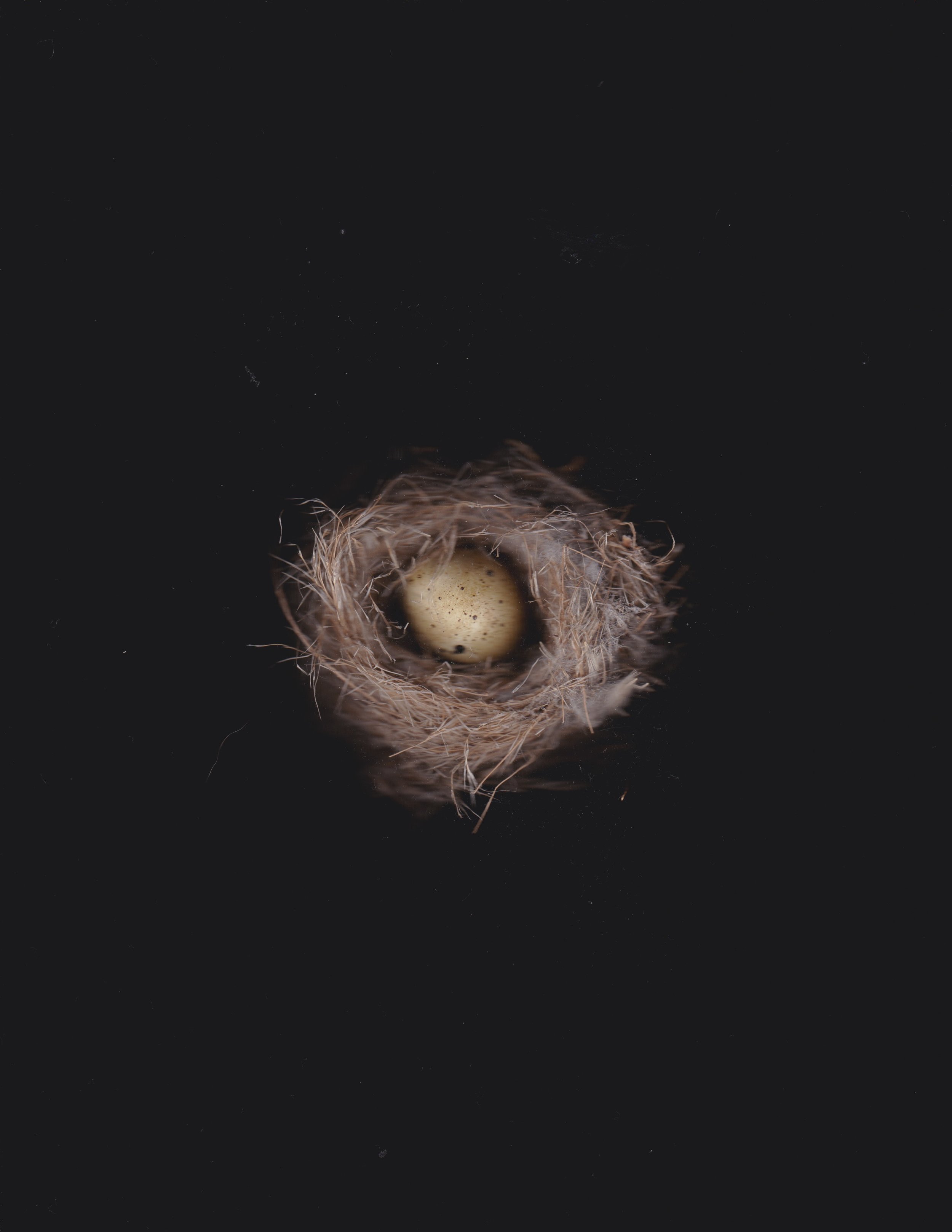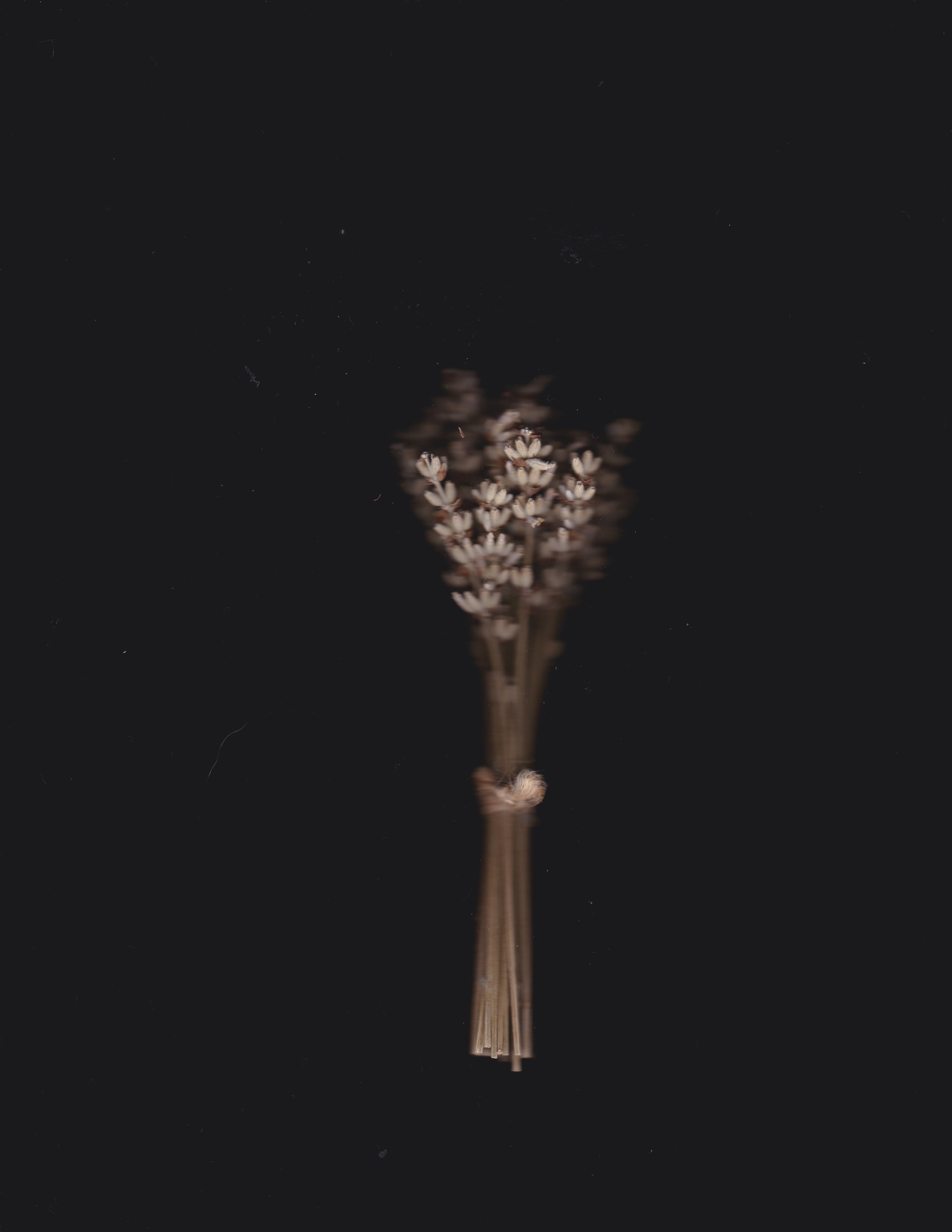 chinese Calligraphy
One of my goals for 2017 was to return back to my Chinese roots, and refresh my memory of the Chinese language. I felt I had rejected my Chinese heritage for most of my life, seeing it as "different" and "other", and something that I didn't want to identity with. Now, I feel so grateful for the cultural heritage that i grew up in my home, surrounded by my Chinese relatives and grandma living downstairs, always roaming the garden and bringing me back to my roots.
My siblings and I were incredibly fortunate to have been able to study Chinese language and culture at a bilingual international school in San Francisco. We had our first lessons of calligraphy there, where we would write on little sheets of rice paper and sumi ink, while our teachers would model for us proper brush strokes and ways to hold the brush.
This year in my studio, I took out my old Chinese dictionary and began studying the vocabulary again, page by page. To make the process more fun, I bought a bunch of new brushes, fresh semi ink and stacks of practice rice paper (there are different degrees of rice paper, from "scrappy" rough paper to incredibly refined, smooth paper). Each stroke was a re-discovery of the immense beauty of this language. Layers of meaning revealed itself and I was often floored by the symbology of the shape to its meaning.
Dance medicine
Dance has been my medicine throughout different stages of life. I returned to my practice last year after stopping for the past 5 years to pursue yoga. It has always called me when the time was right. As I was moving through a period of darkness, movement was a serious way to play and practice levity, while also serving a real somatic purpose of energetic release. I'd practice communicating my emotions through my body. Suddenly movements became metaphors, lessons incarnated in my bones and blood. There is no mediation for truth.
I hope that we each find our practice that allows us to witness ourselves in a new way, and embody teachings without forcing, only allowing. Let it be our practice that takes our everyday experience and elevates it to our gift, our art, our prayers.
Poetry
I wrote hundreds of poems this year - some of them scribbles on a napkin, others full 10-page documents of a stream of consciousness. I've often been frustrated by the confines of language, in its inability and reductionism of a field far more vast and multi-dimensional that anything I could ever describe. So, poetry became the medium in which I felt liberated by the confines of grammar and structured thought, and could allow the pre-filtered, pre-language, sensorial self reveal itself. It was clear that this communication from other realms - because it never felt like myself writing it - I was the vessel for this message. Sometimes I'd take over an entire scroll on the floor and it would moving so quickly my hand hurt and my handwriting soon decomposed into an abstract painting. The healing and clarity that came through was precious. Here is one of my favorites:
AWAKEN
Aliveness,
Flowing,
Pulsating with life,
Pure, pregnant energy
Awakened to it Self
Calling into being a potential
Where will I go?
Where will you take me?
Energy responding to our attention
Allowing for fragmentation,
And attracting its own kind,
A knowingness of its infinite nature,
And the finite moment of this present moment
That you are
This is it.
When I've lived and died a thousand times,
With each round another chance to hold,
To live
The sun will rise again
Just before I die,
I feel God,
Piercing,
Warm, soothing,
Melting,
Softening,
Punctuating
Iridescence, nostalgic,
Sparkling,
Transluscent,
Formless form
Entering the vessel,
Rounded and supple,
Vibrating vitalty
Vibrant, viscose,
Vivacious,
Viva,
Vita,
Vida
Pura,
Prismatic color seeps in
Letting myself sip on the juiciness
Sweet Nectar,
Liquid gold,
Golden sap and honey,
Glossy fibers of a juicy plum,
Dripping,
Oozing on flesh
Flesh as sacred matter
Porous and fine
Silky texture
How are we blind to your beauty
Before us each day
Oh great mother,
Silent provider
Elemental goddess
Hot magma erupting from within
Offerings
Hands curled open
The cycles of life
Crying color
Praising possibility
Oh mother,
We are your children, but we left
you, and forgot you,
We are your hands, that toil your soil to put food to our mouths
But forgot where our hands come from
Forgot your voice in our body,
The pleasure of this sensorial experience
Making love to this world
The tantric dance of touching life and being touched by life
Spontaneous, emerging collaboration
Moment by moment
Awakening our body intelligence
The gushing flow of sensation
Tingling, saying hello,
Arising and experiencing
Before the mind
Transcending the mind
Our senses, our portals
To a matrix of infinite dimensions
Light
Dark
Satori
Total emptiness and fullness simultaneously
Reminders, whispering to me, emerging from the body
Our cells, vibrating to the frequency they inhabit,
This body is the universe,
living within consciousness
These eyes, a mirror beam of geometry, for light to enter and reflect,
Flickering, concave and sensitive to every curvature,
Every edge and gradient,
Revealing truth,
A way of seeing
The surrounding
Twist, rotate, breath open a cavity
Charging at the root
Touching the divine,
To her we do return.
Eyeee
Halloeeee
Heeeyoo!
Evolutionary Growth
healing & personal growth practices
After experiencing complete burnout and a period of depression crisis, I made the life-change and soul commitment to devote purely to self-care, personal growth and development, a travel embargo and a devoted spiritual practice for a season (4 months). The Universe answered my prayers, and brought me exactly what I needed. Teachers, retreats, spontaneous conversations, and sisterhood were each a divine gift that arose at just the right time.
Based on my research and direct experience, I highly recommend the following places, programs and teachers - each a true master of their domain. BIG shoutout to all these incredible humans and organizations that have brought deep healing and goodness to my life -- paying it forward:
Reader's Portrait
our Favorite Reading list of 2017
The Pleasure of Sound
vibrational musings
I've been touched profoundly by sound this year. My sensitivity to soundscapes in cities, on nature walks, and in the subtle sound of my gestures and movements have been provocative and alluring. I feel I am entering the beginning of a deeper journey with sound design and sound healing. I feel ready.
A dear friend and mentor, Ivy, opened me up to the world of possibilities about the wavelengths and vibrations that govern life itself. As a fellow designer, Ivy used her knowledge of sound to guide her in building creative teams at Google, during sessions at her sound studio in New Mexico, and in setting the mood in her home. Thank you Ivy, profoundly!
I embarked to play with music as a medium in my daily rituals and creative practice this year. I created a 2017 // Soundscape on Spotify for you to enjoy and help you move through different rhythms and flows of your days.
When not on Spotify, I am mostly listening to the mixes from my soul tribe, Deep Tea Haus, which are sublime and so beautifully and consciously crafted. Tune in here.
Wisdom Mantras
captured in the field
The truth is obvious.

"Begin where you are." - CLB

" Optimize for learning." - KK

"Know what you are trying to incarnate" - Larissa

"Competence doesn't require comprehension" - Dennet, on emergence

Guiding question: How might I design my life to live in deep harmony and easeful flow, while being in service to my highest calling?

"I want to help people grasp the magnitude of their moment"

"We are cosmographic artists" - CLB

"Design is the adaptation of means to ends." - CLB

Your curiosity is your greatest ally.Your emotions are your greatest muse. Ask it questions.

Use art as medicine - share your process.

Ask the universe specific questions.

Write it down.

Dig a little deeper. "Why? Why? Why?"

Write yourself an obituary.

---

From Stacie Overby's Being Grace Retreat:

- Grace: capacity to stay in the zoom, supple, open, flexible, navigating challenging situations (ex: dancers, athletes)

- Ease: relaxed, open, fluid, caring, kind, compassionate, generous, patient, vibrant, creative, connected

- Disease: hard, tight, crunchy, rigid, tense, overwhelmed, not having much capacity to be compassionate

> Yoga is about being in balance with all states. When practicing asana, maintain awareness: "Where is the object of my awareness?"
2018 is Looking Bright
latent Curiosities & pathways
2018 feels like a year of SPROUTING. Nurturing seeds and cultivating momentum with truth, integrity and wisdom.
We can already feel the momentum building and the feeling that our tribe is building together in a synchronized weave and vibration with Ritual Studio.
three pillars for 2018:
Truth: Discernment, cutting away anything that doesn't serve, seeing and calling out misalignments, taking courageous risks, asking bigger questions, being fiercely honest while holding compassion, and constantly listening to my inner compass and intuitive knowing.
Integrity: Discipline, consistency, presence, integrated alignment, momentum, making the time & space for important things over urgent, following through with our word, doing everything with intention & soul.
Wisdom: Seeking and humbling myself to masters, seeking wisdom and elders, connecting to my Chinese lineage, learning and absorbing as much wisdom and beauty in each moment. Connecting back to my primal roots of the wise, tribal leader, a facilitator of wisdom. Holding council space in the zendo for global, influential leaders.
My focus with be in 3 main projects:
(1) Building the business and brand foundations of Ritual Studio as a curated life design platform for the creative frontier, and cultivating the '1000 true fans' and strategic brand partnerships. We'll be hosting a series of monthly experiences (from hands-on Workshops to Master Classes with true masters in tai chi to Film Nights to Open Studios) and quarterly experiences (our Creative Expeditions which are cultural immersions to extraordinary, ritual-filled cultures in the world). Keep up-to-date via our website and Instagram (@liveritual).
(2) Growing our nomadic design studio, Metapattern, (and my experience design and strategy practice within it) toward facilitating systemic culture change on a global scale through design. My goal is to refine the immersion methodology and experiment with new facilitation techniques to improve the experience and value for my clients. We'll continue working with a few highly selected clients, on a deeper, longer-term basis: Kauffman Foundation, Google, Apple, etc., while supporting individuals we highly trust and believe in. We are in conversations with a few very substantial companies to create year-long leadership development programs and city innovation labs in 2018 - so stay tuned!
(3) Write the draft copy of my 'Experience Design Atlas' book that will be the synthesis of my research, experimentation, workshops, and studies with masters in different disciplines around experience design. My objective is to articulate the grammar of experience design, so that it becomes more fluid and accessible for everyone to create experiences in their lives and work. This will also combine with my previous research in Global Innovation Ecosystems that I did in Asia, Detroit and the USA, and provide a platform to share the 250 interviews, insights and maps that I have cultivated for the last 5 year in this space.
& Continuing to serve and nurture my community by:
Hosting a quarterly Wisdom Council for the community to hold space for a quarterly reflection process on an intimate level.
Successfully host my first workshop on Experience Design.
Host another time&space retreat in either Hawaii or Japan.
Host a prototype creative expedition to China and Taiwan with friends.
Steward more opportunities for men and women's circles and integrated experiences of growth and devotion.
Continue to refine the Open Studios process, and keep a consistent rhythm of monthly gatherings.
Serving as Board member and advisor to Long Now and BFI community devoted to shifting our collective consciousness.
Curiosities
What I am being drawn to and called to explore in 2018?
*Please do reach out if you have a similar interest and we can explore together!
Language and semiotics - how communication shapes culture
Anthropology of Ceremony and ritual studies
Talisman and ritual artifacts
Jewelry design - contemporary and ancient traditions
Anatomy and Body Culture - figure drawing, anatomy, nervous system, meridian points, acupuncture, muscles, dance, massage therapy
Cities / Creative Ecosystems / mindful and creative cities: how do we create cities that nourish + catalyze its citizens?
Evolutionary biology and emergence
Creative processes and how things are made
Food as art and the food systems
Ecology and environment - sacred ecologies, changing paradigms, planetary perspectives, understanding earth systems.
Ambient interfaces and thinking tools
New paradigm learning / The design science revolution - how we do learn best?
Immersive experiential learning - what are the best environments for learning?
Philosophy of thought - psychology and consciousness
Space, astronomy, constellations, astrological systems, time, extra-terrestrial life & communication
Dream-like states, altered states, lucid dreaming
Holistic healing: New forms of healthcare and transformation, east-meets-west, healing environments
Fashion as ceremony - how has fashion been treated as a sacred, ceremonial process, and how can this be integrated on contemporary life?
Subtle art / Yoga traditions - meditation, asana, breath work, tai chi, dance, study, tea, etc.
Asking good questions / Inquiry-based learning, Interviewing, Investigation
Visual arts / photography, film, graphic design, fashion, storytelling, communication design
Future economy / evolving philanthropy? - how do we give and invest more consciously and meaningfully?
Biohacking / Trans-human Health: How will new technologies like gene therapy and biofeedback help move us toward being healthier, happier and more peaceful species?
On a process level, as part of my new years creative retreat, I went through my calendar, journals, and Evernote month-by-month and inventoried in detail every key moment into three categories: personal, community and work. This became my 2017 Inventory of Time document (please ask if you'd like to see this). If you're curious about the process, I am planning to teach a workshop on it to prep for 2019! Feel free to email me at ting@ritual-studio.com with any requests.
Namaste
a humble bow of gratitude to you.
thank you for making this year so special!
let's make magic together in 2018.
Onward to 2018!
- TK & CLB